Celebrate Kwanzaa with the Village of Elks, a Centerville-based organization aiming to improve the experiences of Black children.
About this Event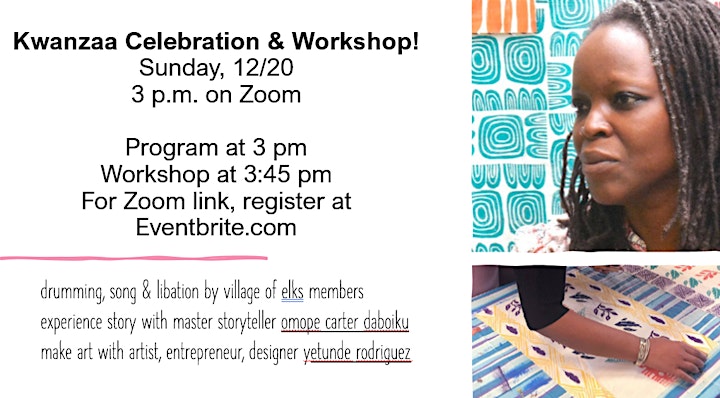 At this virtual event you will learn about Kwanzaa and celebrate its basic principles called the Nguzo Saba.
Program begins at 3 p.m. when we'll open with drumming, song, and libation by Village of Elks members.
We'll also enjoy storytelling from master storyteller Omope Carter Daiboiku!
A workshop at 3:45 p.m. with Artist, designer, entrepreneur Yetunde Rodriguez will be a fun way for your family to create textile art together!
Register and we will send the list of the supplies you'll need for the workshop and the Zoom link to access the event.
Sensory Information:
Due to the nature of this event, we do not anticipate any sensory issues. We suggest keeping your volume and brightness levels accessible.